Here … like at dawn in a fairytale castle.

– From the Guest's book.

B&B Pitigliano, Locanda Il Tufo Rosa.
Locanda Il Tufo Rosa is a romantic and elegant Pitigliano B&B set inside the ancient Bastion of the Orsini Fortress of Pitigliano, in the Tuscan Maremma.

At the entrance of the historic center, it is the ideal starting point to discover in a wild and mysterious nature, enchanting places rich in history, traditions and typical flavors where you can live unique experiences and rediscover wellness and relaxation.
The union of two dominant elements of our past helps to create ancient atmospheres.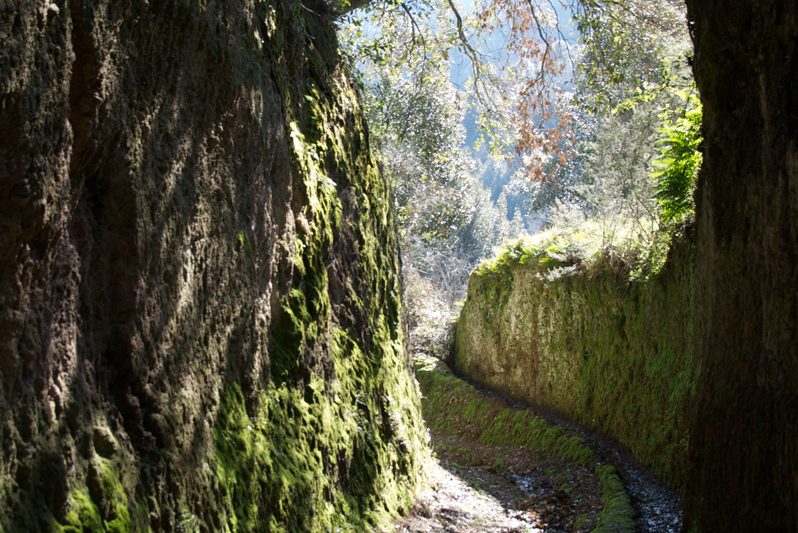 "The Tuff"
"The Tuff", which represents the roots of an ancient civilization, the Etruscans, from which emerge "Vie Cave", particular pathways carved into this volcanic rock.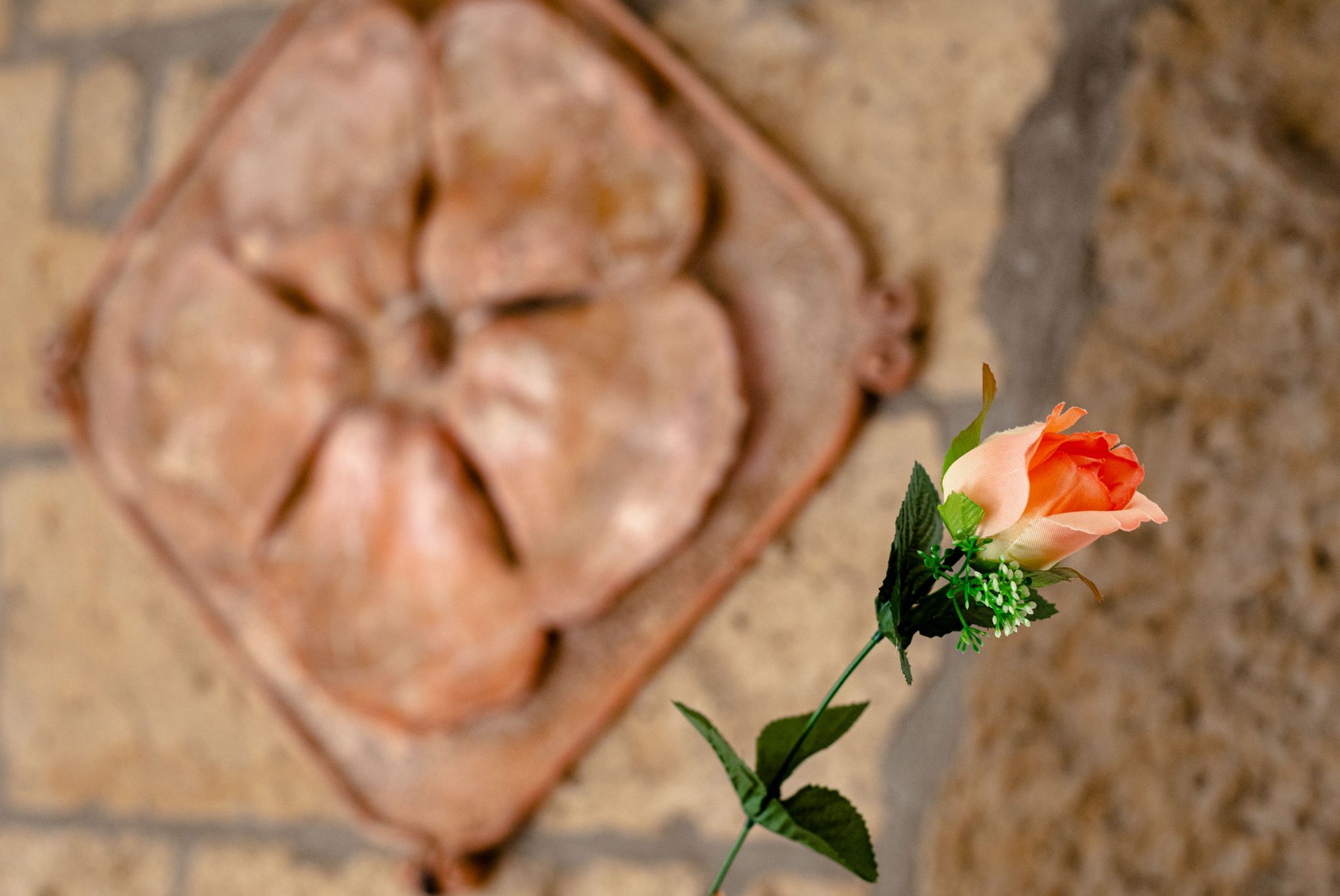 "The Rose"
"The Rose", heraldic symbol of the Orsini family, Lords of Pitigliano, reminds us tales about noblewomen, castles and knights that are lost in centuries.
A bit of history – B&B Pitigliano
The Inn
The origins of Il Tufo Rosa date back to the middle of the XVth century. Born as a defense post with sentinels and cannons, it has been transformed into a home over the centuries until it was furnished as an Inn. We have personally made and taken care of every detail with passion: from the choice of colors to the tapestries and decorations of motifs and symbols that are also present in many frescoes of the Orsini Castle of Pitigliano.
The Art of Hospitality – B&B Pitigliano
The Rooms
All our rooms show together an ideal tour that goes from the second half of the XIII-th century to Renaissance and pay homage to Countesses of Pitigliano history and bring back inside them their oil portraits and short biographies.
Attention to the environment – B&B Pitigliano
Sustainability
We strive daily to carry out good ecological practices aimed at saving energy, recycling, reducing waste and using organic products at km0 because we believe in sustainable growth and better future.
A territory to live:
Il Tufo Rosa is the right place to treat yourself to a comfortable stay in our ancient village witness to
a land, the Maremma, hospitable and suggestive. The central location of the b&b will allow you to leave
your car and walk around the narrow streets of the historic center to discover hidden corners and scenic spots breathtaking. Furthermore you can easily reach the most interesting historical, environmental and cultural sites and taste food and wine from southern Tuscany and beyond, authentic places not yet affected by mass tourism: from the Termal Springs of Saturnia and Sorano to Argentario Mount, from Amiata Mount to nearby Bolsena Lake and much more.
About Us
Some of the latest reviews left by our guests on Tripadvisor
Siamo stati in questo splendido posto in cui la gentilezza e la disponibilità dei proprietari è stata fantastica. Locale davvero incantevole, colazione straordinaria in cui la maggior parte delle... read more cose fatte ancora in casa. Ringrazio i proprietari sia dell'ospitalità che dei consigli che ci hanno dato. Oltretutto la pulizia super che di questi tempi è ancora più apprezzabile. Torneremo sicuramente.

Sabv74


11/24/2021

Siamo stati accolti calorosamente in questa struttura meravigliosa dal sig. Roberto che ci ha mostrato la camera a noi riservata e che se desideravamo potevamo cambiarla con una più... read more grande, ma abbiamo deciso di mantenere la camera della prenotazione visto che le camere sono tutte finemente arredate e pulite con tutti i servizi necessari. Subito dopo abbiamo incontrato la sig.ra Annalisa e la figlia che ci hanno illustrato il resto della struttura e chiesto cosa desideravamo per colazione. Così abbiamo capito quanta passione metta questa famiglia nel lavoro che svolgono quotidianamente in maniera eccelsa. La colazione è stata abbondantissima con torte fatte in casa dalla sig.ra Annalisa. Ringraziamo Il Tufo rosa per averci fatto sentire come a casa. Bravissimi continuate così. Ci torneremo presto

Giovs27


11/22/2021

Siamo stati in questo b&b proprio all'ingresso di Pitigliano, in una posizione perfetta per fare qualunque cosa sia in città che nei dintorni.
Indicazioni subito estremamente precise, specie sui parcheggi.
... read more /> Si presenta subito benissimo e i proprietari sono eccellenti, accoglienza perfetta.
La colazione è stata ECCEZIONALE, penso una delle migliori mai fatte in un b&b (e ne ho girati parecchi!).

Passiamo però alla nota dolente, sulla quale raramente mi lamento, ma questa volta non posso non farlo: la grandezza della stanza.
Premesso che è pulitissima e deliziosamente arredata e completa di tutto, è DAVVERO minuscola.
Sono 1.74 e mi uscivano i piedi dal letto che penso sia stato 1.60 o 65 di lunghezza; il bagno non fa eccezione purtroppo.

Se dovessi tornarci, ci tornerei senza alcun dubbio...ma in un'altra stanza! Più

ThePPost


8/29/2021
Have you been our guest?
We are very interested in your opinion. Please let us know if you enjoyed your stay, it will help improve us. Thank you!
LEAVE YOUR REVIEW