Here … like at dawn in a fairytale castle.

– From the Guest's book.

B&B Pitigliano, Locanda Il Tufo Rosa.
Locanda Il Tufo Rosa is a romantic and elegant Pitigliano B&B set inside the ancient Bastion of the Orsini Fortress of Pitigliano, in the Tuscan Maremma.

At the entrance of the historic center, it is the ideal starting point to discover in a wild and mysterious nature, enchanting places rich in history, traditions and typical flavors where you can live unique experiences and rediscover wellness and relaxation.
The union of two dominant elements of our past helps to create ancient atmospheres.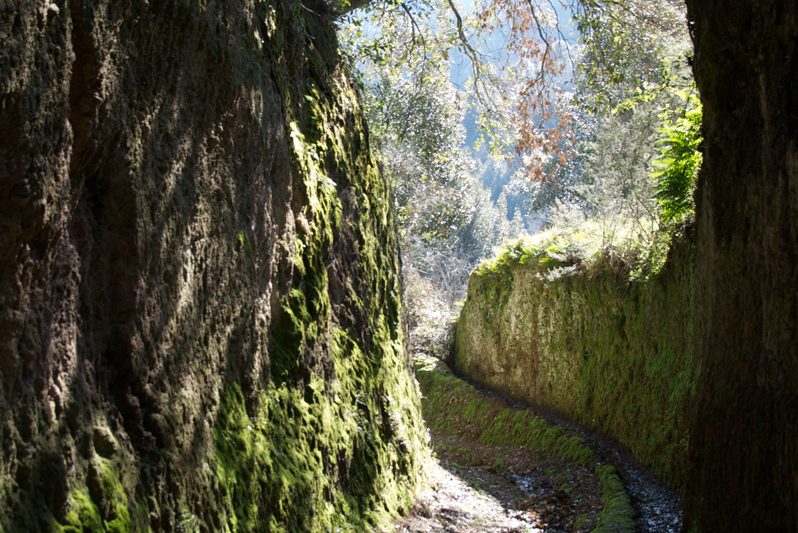 "The Tuff"
"The Tuff", which represents the roots of an ancient civilization, the Etruscans, from which emerge "Vie Cave", particular pathways carved into this volcanic rock.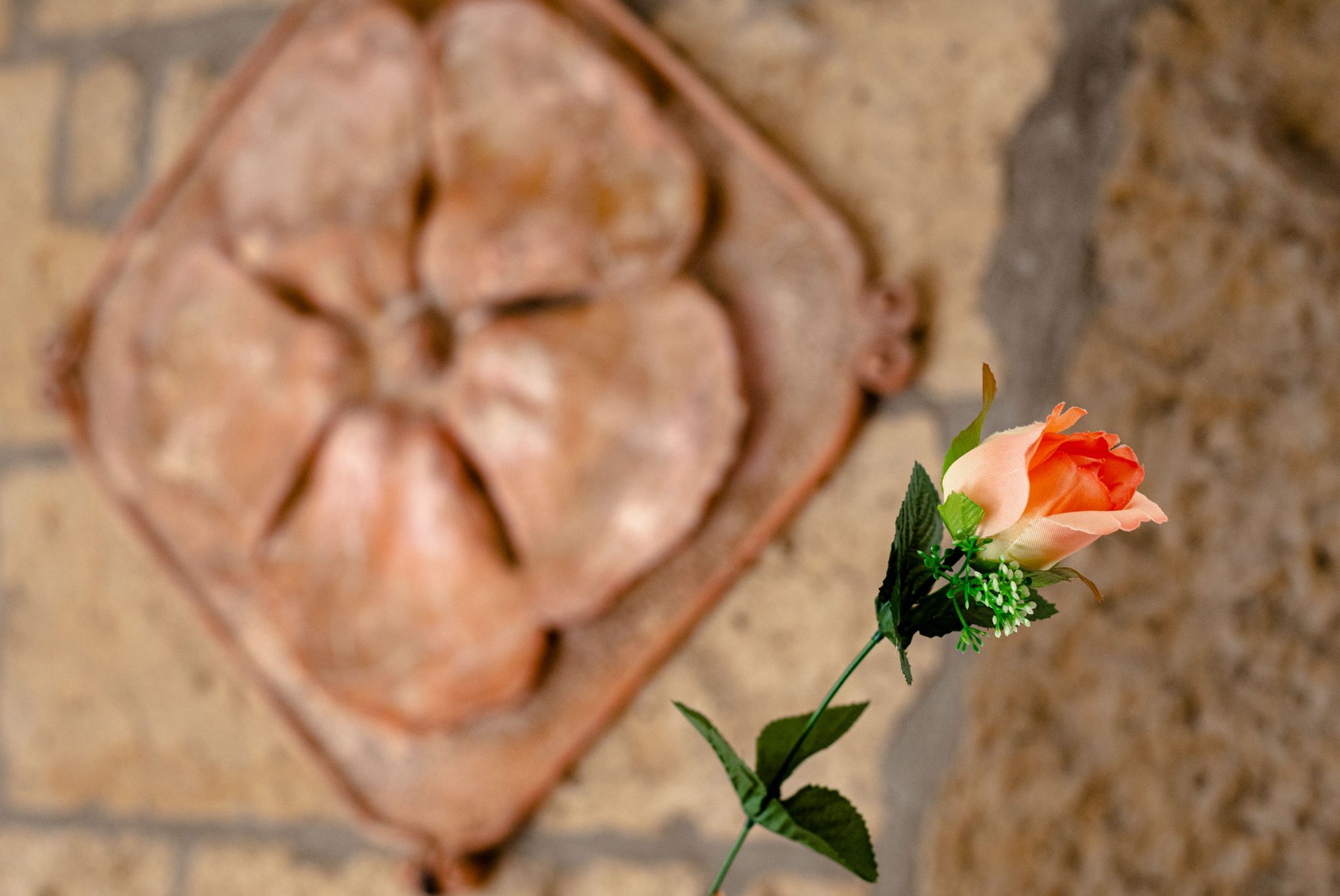 "The Rose"
"The Rose", heraldic symbol of the Orsini family, Lords of Pitigliano, reminds us tales about noblewomen, castles and knights that are lost in centuries.
A bit of history – B&B Pitigliano
The Inn
The origins of Il Tufo Rosa date back to the middle of the XVth century. Born as a defense post with sentinels and cannons, it has been transformed into a home over the centuries until it was furnished as an Inn. We have personally made and taken care of every detail with passion: from the choice of colors to the tapestries and decorations of motifs and symbols that are also present in many frescoes of the Orsini Castle of Pitigliano.
The Art of Hospitality – B&B Pitigliano
The Rooms
All our rooms show together an ideal tour that goes from the second half of the XIII-th century to Renaissance and pay homage to Countesses of Pitigliano history and bring back inside them their oil portraits and short biographies.
Attention to the environment – B&B Pitigliano
Sustainability
We strive daily to carry out good ecological practices aimed at saving energy, recycling, reducing waste and using organic products at km0 because we believe in sustainable growth and better future.
A territory to live:
Il Tufo Rosa is the right place to treat yourself to a comfortable stay in our ancient village witness to
a land, the Maremma, hospitable and suggestive. The central location of the b&b will allow you to leave
your car and walk around the narrow streets of the historic center to discover hidden corners and scenic spots breathtaking. Furthermore you can easily reach the most interesting historical, environmental and cultural sites and taste food and wine from southern Tuscany and beyond, authentic places not yet affected by mass tourism: from the Termal Springs of Saturnia and Sorano to Argentario Mount, from Amiata Mount to nearby Bolsena Lake and much more.
About Us
Some of the latest reviews left by our guests on Tripadvisor
Posizione eccezionale, proprio all'ingresso del centro storico del borgo di Pitigliano; è possibile parcheggiare (a pagamento dalle 8 alle 20) la macchina nei paraggi, a 5 minuti a piedi, nei... read more pressi dell'ufficio postale e nella piazza del mercato, diversi posti liberi disponibili.

Il B&B è stato ricavato all'interno di un torrione della fortezza di Pitigliano; nella struttura (e anche nelle camere..) si respira un'atmosfera di altri tempi, con molteplici riferimenti alla storia della città, e tanta cura ed attenzione ai dettagli; pulizia ineccepibile.

Colazione ricca ed abbondante, con scelta fra dolce e salato, causa Covid non è previsto il buffet, con la possibilità al momento del check-in di scegliere la propria preferenza (oltretutto soluzione che consente di evitare sprechi..).

Ma ciò che fa ancor più la differenza è la disponibilità, la cordialità e l'accoglienza dei proprietari.

10 e lode!!! Più

enricoMfi


29 March 2022

Ia struttura è centralissima, ha un'atmosfera antica ed accogliente, tutto è studiato nei dettagli e curato, i servizi sono eccellenti! La cortesia e disponibilità dei proprietari rende questo luogo senza... read more tempo speciale! Se volete vedere la favolosa Pitigliano non esitate a soggiornare in questa dimora storica.

Possimus


17 March 2022

All'entrata del centro storico, curato e piacevole. Nonostante avessimo le finestre sulla strada, i rumori esterni non ci hanno disturbato... I vicini di camera sì... Ma su quello non diamo... read more recensione! Un appunto speciale alla pulizia. La moquette delle scale comuni era perfetta, non ho trovato polvere neppure dentro i cassetti e la doccia non aveva ombra di muffa nelle guide del box e neppure sotto il tappeto di gomma... Complimenti davvero x questo. La colazione servita al tavolo è stata abbondante e varia. La signora e la figlia carinissime e disponibili, hanno fatto di tutto per accontentare le richieste di un adolescente esigente. Le ringrazio ancora. Complimenti ancora

Daniela D


14 December 2021
Have you been our guest?
We are very interested in your opinion. Please let us know if you enjoyed your stay, it will help improve us. Thank you!
LEAVE YOUR REVIEW